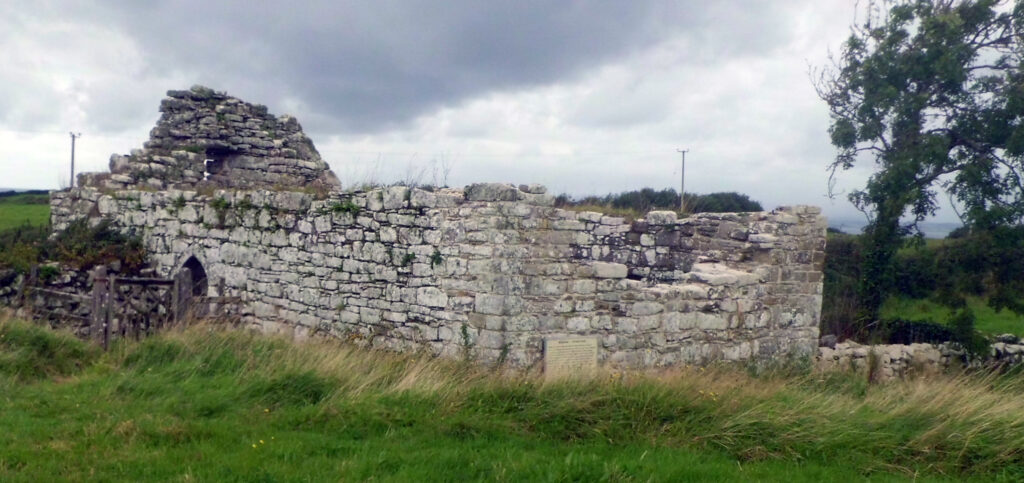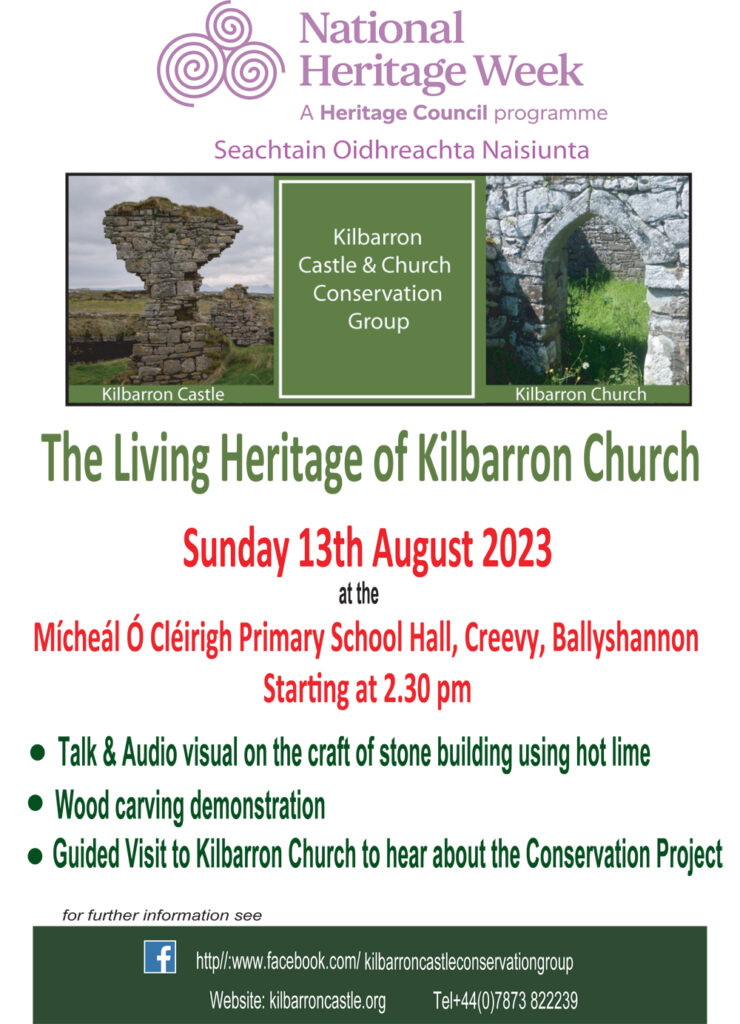 The Heritage Week event took place on Sunday 13th August at 2.30pm in the hall of the Mícheál Ó Cléirigh Primary School in Creevy, situated some two miles outside Ballyshannon on the road to Rossnowlagh (R231).
Skills such as the preparation of hot lime used to build the walls, was explained by stonemason Michael McGroarty who earlier in 2022 completed the work on the east gable of the church and who will work on the west gable wall beginning in late August.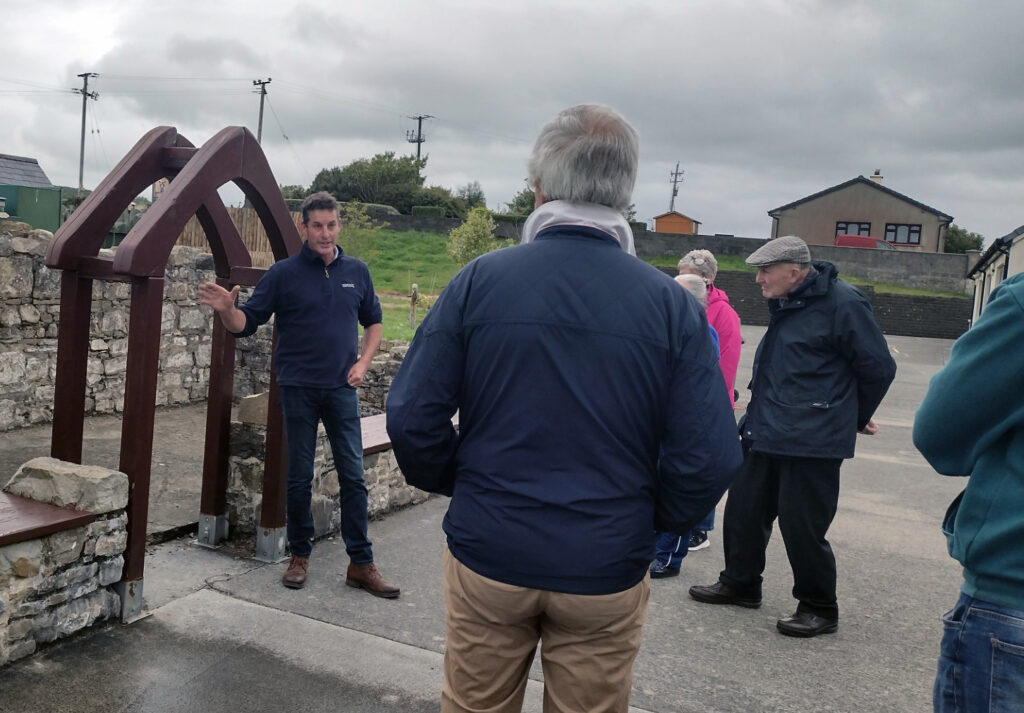 Michael McGroarty explaining the techniques used in the preparation of hot lime mortar and its importance in ancient structures. Here also seen is the replica of Kilbarron Church at the school.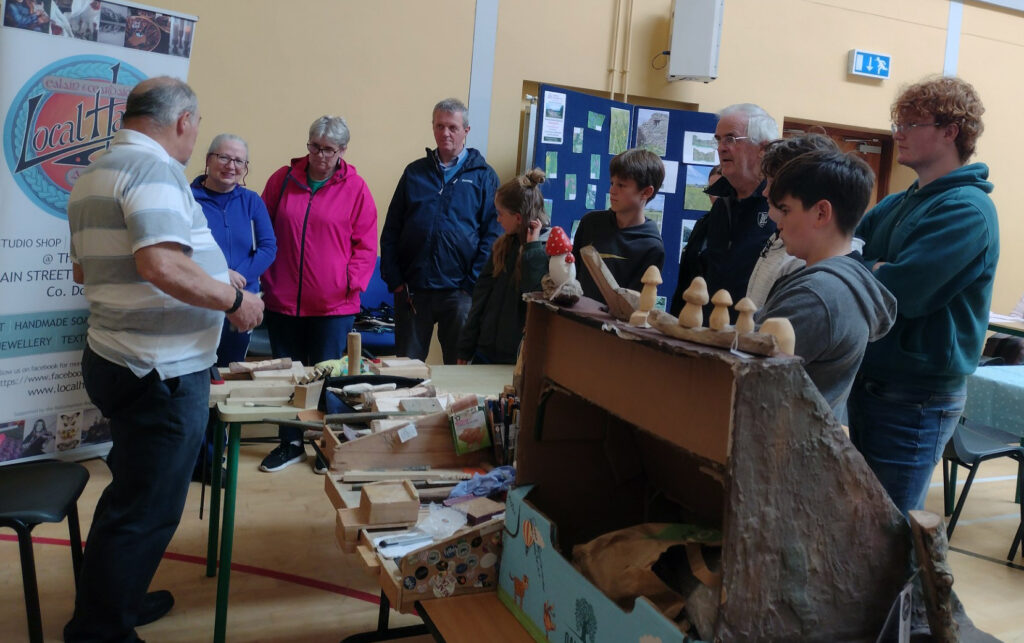 Wood carving was demonstrated by local artist Jim McIntyre. These techniques would have been used in the ornamentation of the interior of the church but Jim gives it a distinctly modern twist with his pantheon of wood sprites, fairies and bearded figures.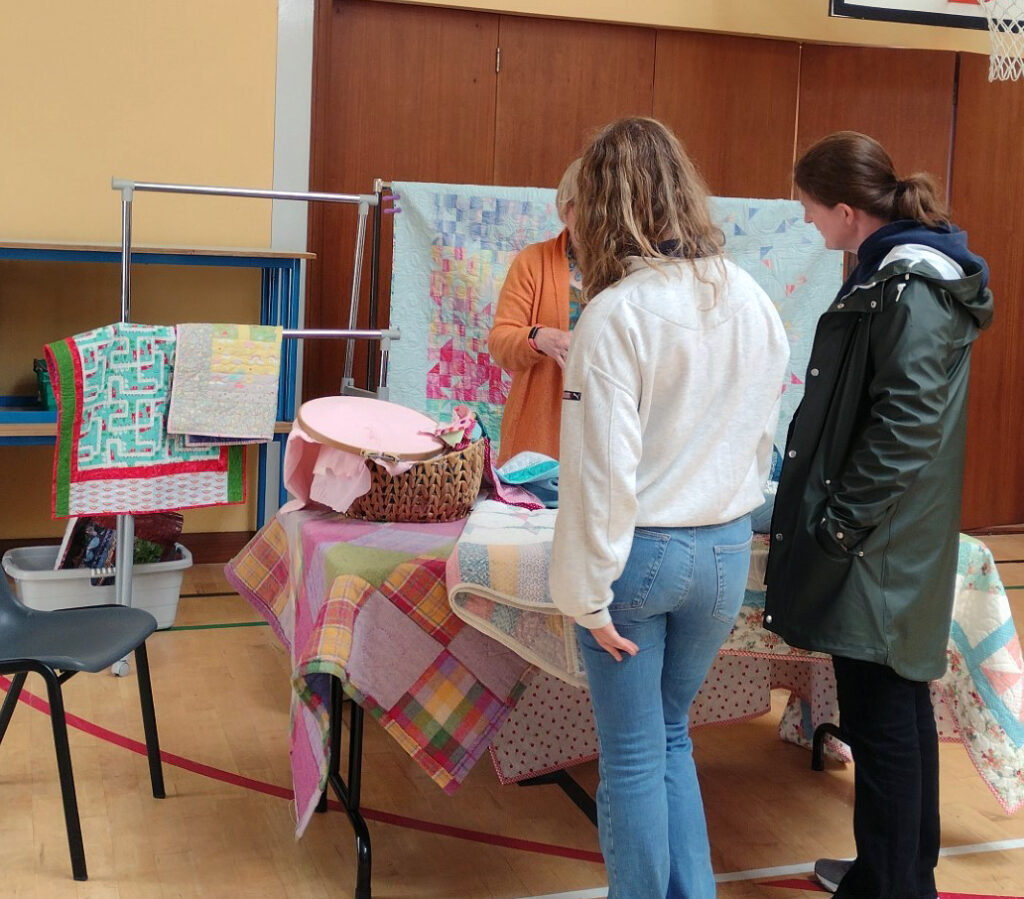 Ruth Cleary demonstrated the art of quilting fabric showing the techniques and skills used to make sure that pieces of fabric could be repurposed and recycled, something that our ancestors understood and we in this age are realising is something we should all do.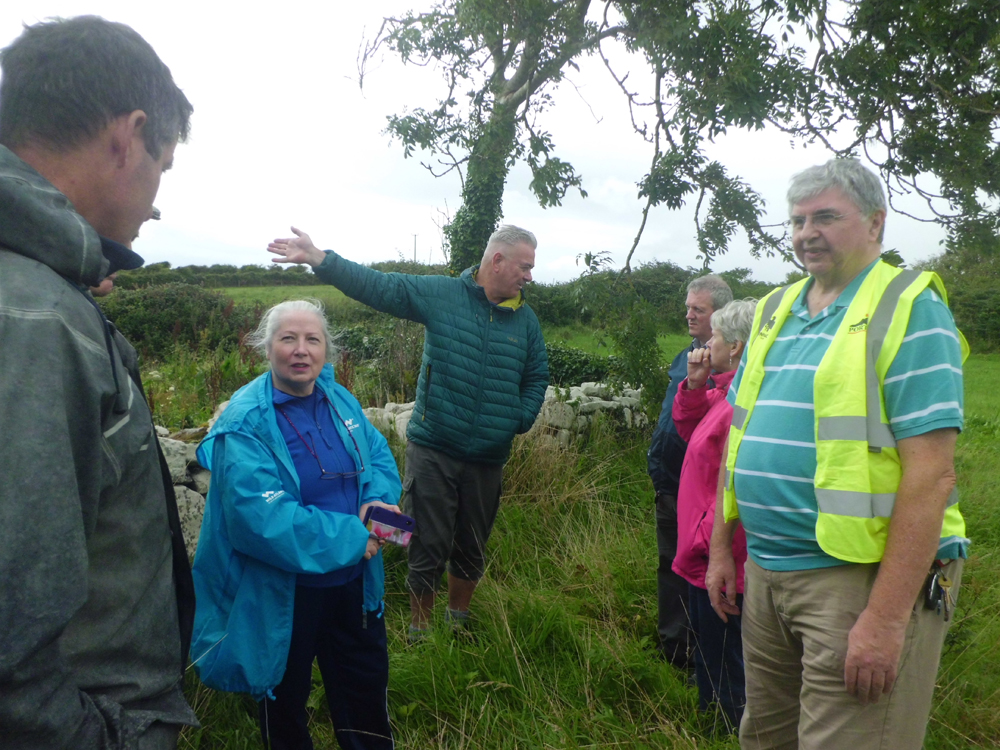 There was a guided visit to the ruin guided by Archaeologist Franc Myles who told those assembled about the architecture and history of the site. He also explained the current conservation plans and work that will begin in late August 2023.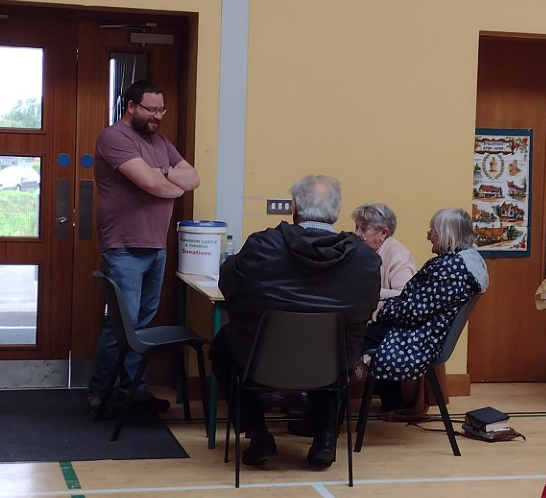 Light refreshments of tea and coffee and home made scones, and pastries were enjoyed by everyone afterwards.
Many thanks to all those who helped organise, participate and attend the event which hopefully has made more people aware of the conservation project being undertaken by the group.