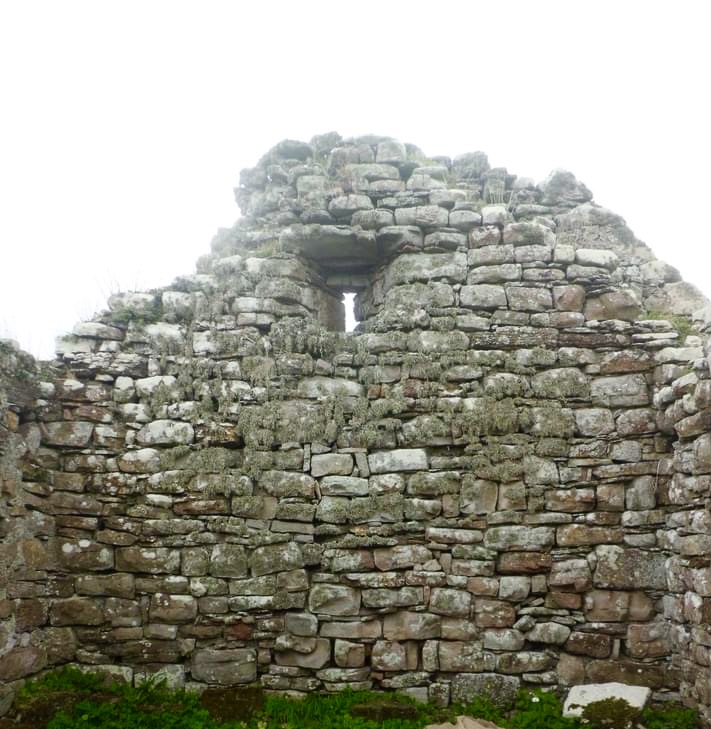 We have received a grant offer through the Community Monuments Fund to further work on the conservation of Kilbarron Church. We plan to replace the fractured lintel over the entrance and conserve the west gable wall which is almost still intact after being ruinous for over four hundred years.
The Kilbarron Castle & Church Conservation Group (KC&CCG) wishes to thank Donegal County Council who made this possible by shortlisting us for the Fund and to the Heritage Council who have been of great support and funding over the past nine years.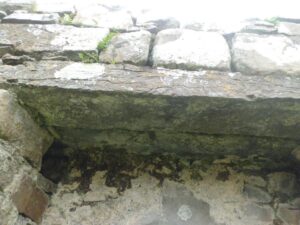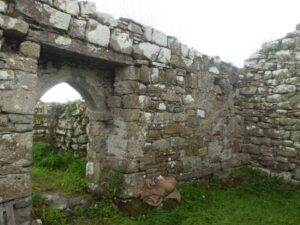 We must also thank our hard working committee and the supportive landowners and also the local community and wider diaspora who have been generous in their support and contributions to the wider projects.
The group had a site meeting with Martin Reed from the National Monument Service along with Dr Joe Gallagher, Donegal Heritage Officer and Contractor Michael McGroarty. There too in attendance were KC&CCG Conservation Architect Geraldine McManus and KC&CCG Archaeologist, Tamlyn McHugh. KC&CCG committee members; Molly Reynolds, Martina Needham, Philip Cleary, Ruth Cleary and Fergus Cleary. The meeting was to discuss the retention or not of the cracked lintels over the entrance doorway and at the base of the west window. It was decided that the group will need the advice of a structural engineer. We hope to begin conservation work in July.
Kilbarron Church is situated just off the road between Ballyshannon and Rossnowlagh. It was founded by St Barrainn in the 7th Century who was a kinsman of St Columcille. The ancient church gives its name to the ecclesiastical parish of Kilbarron of both Catholic Church and Church of Ireland.