The ruins of Kilbarron Castle perched on a rocky promontory jutting into Donegal Bay and surrounded by cliffs on three sides lapped by the Atlantic waves.
The route to the castle on the landward side leads to a narrow causeway over a deep ditch. It must have been a very defensible location but perhaps not too sheltered or comfortable whenever there was a raging Atlantic storm!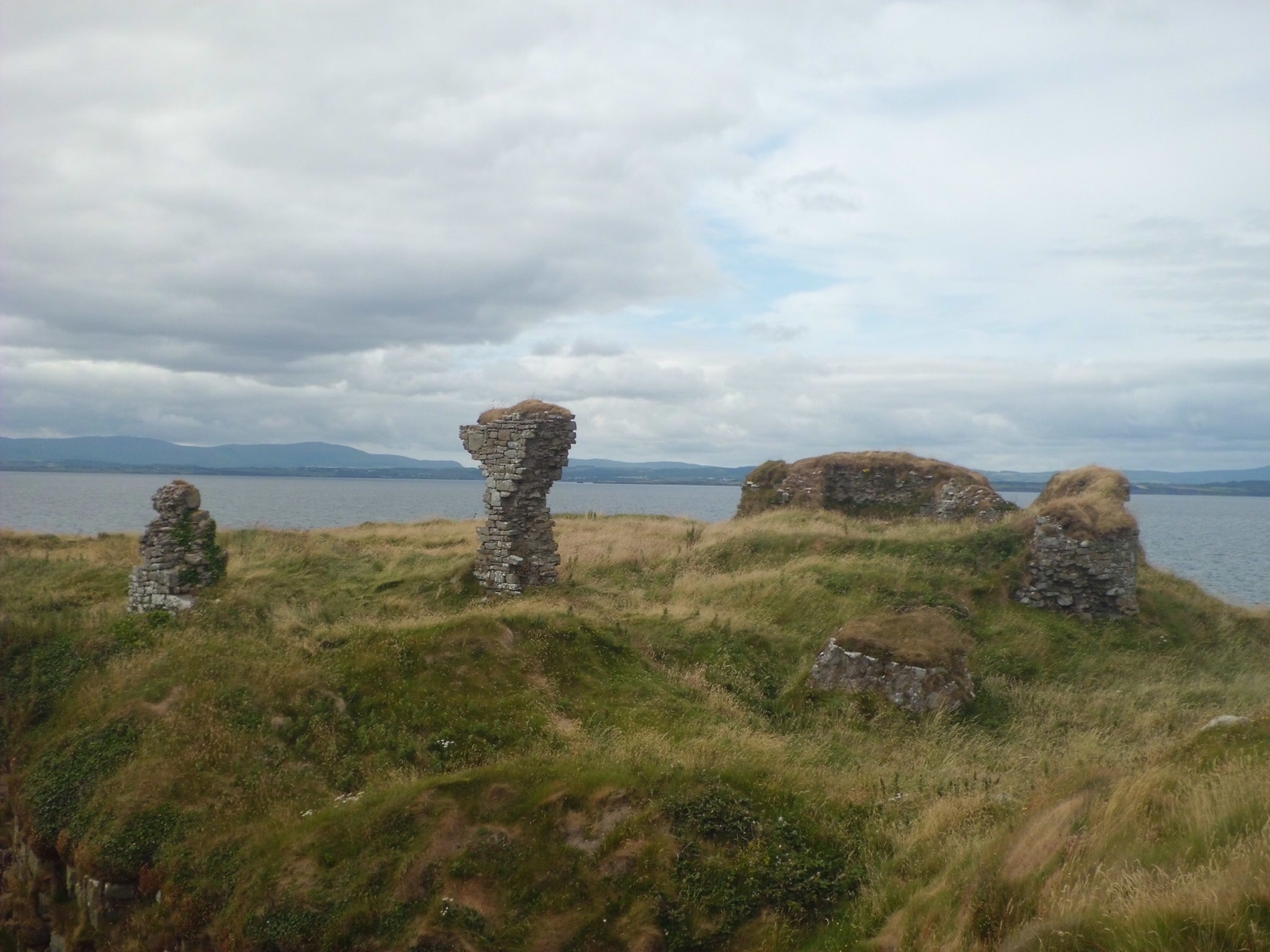 In 1902 F. W. Lockwood submitted a paper on Kilnarron Castle to the Ulster Archaelogical Society. He mapped out the groundplan of the castle site denoting three substantial building: The gatehouse, which judging by the thickness of the walls possibly had an upper floor. This is the older of the three buildings.
The second building facing south may have been a banqueting hall as there is no beam holds in the remaining upstanding wall (Hourglass wall) indicating that there was no upper floor. The third building faces west and only has the remains of the foundations. Might this have been a store-house? The site was contained behind a curtain wall on three sides- the fourth is the cliff side which may have originally had a wall if so it has fallen into the sea since.