The conservation work on the east wall of the church was completed in October 2022.. The ivy that was putting the wall out of shape has been removed and all the stonework reset and repointed using recommended lime mortar mix.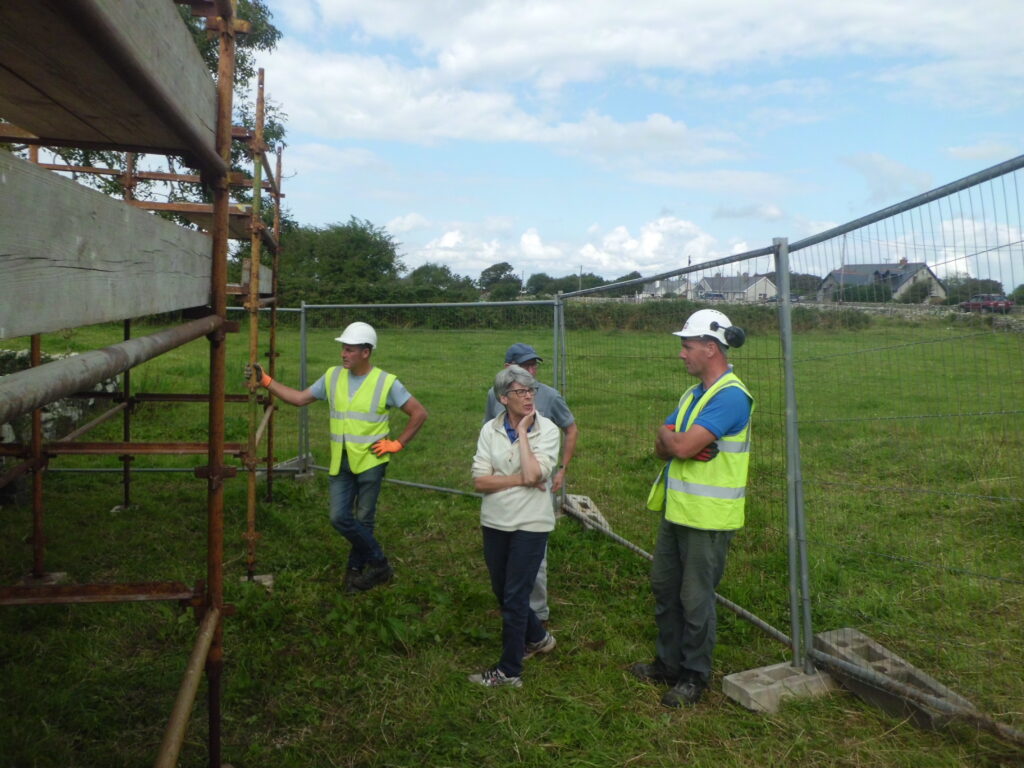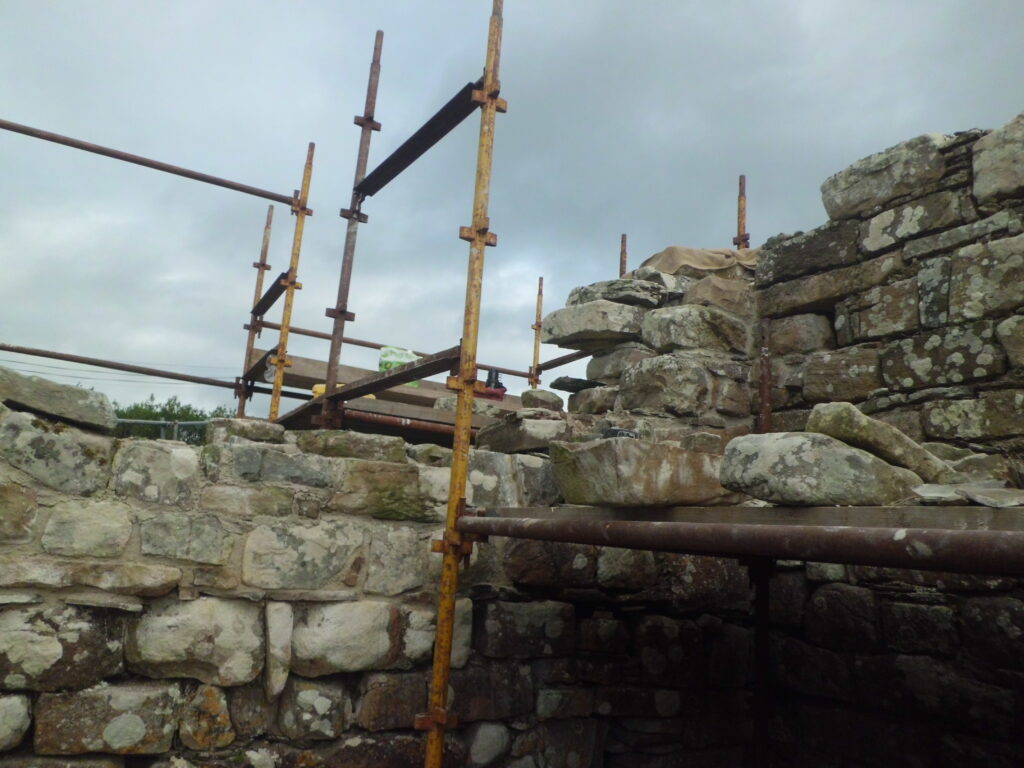 Our thanks to the stonemason Michael McGroarty ably assisted by Dermot who carried out the work and to Mary Roper, the landowner, who gave permission to carry out the conservation work on her property.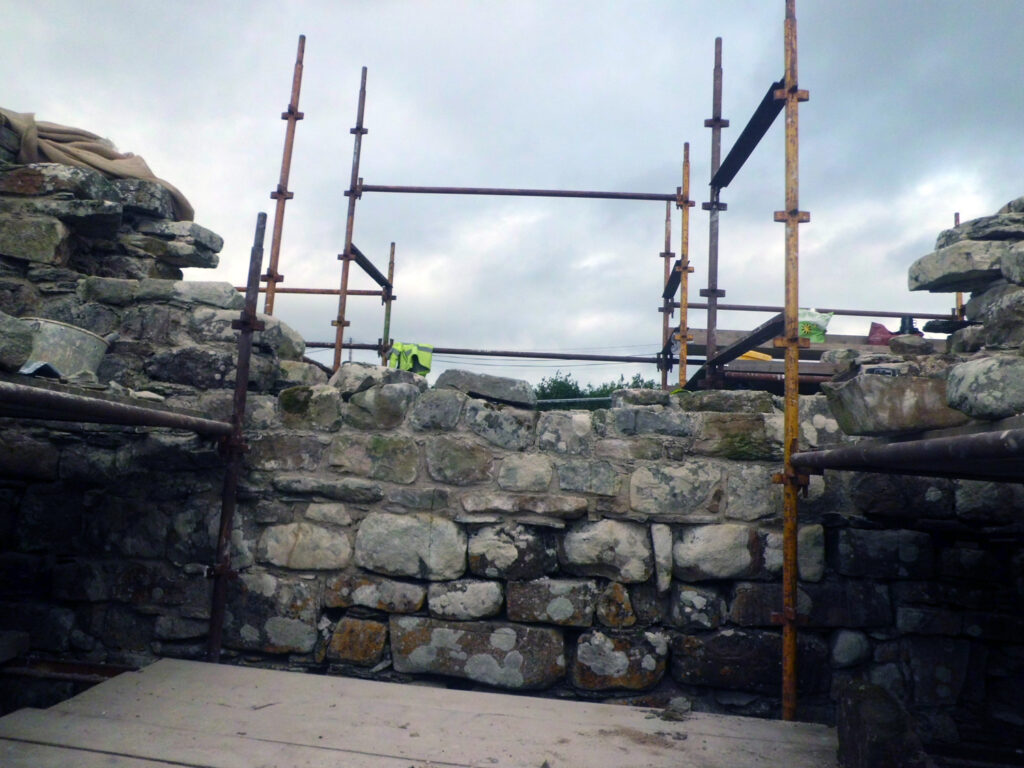 The work began in late August 2022 and was in progress until mid- October. The plan involved resetting the stones and re-pointing the stonework with lime mortar which would have been used in the original construction. One unexpected discovery made was finding a very large Ivy rood inbedded deep into the north east corner of the gable(see below) Lastly thanks to the hard-working committee and especially to the Heritage Council who part funded the project.