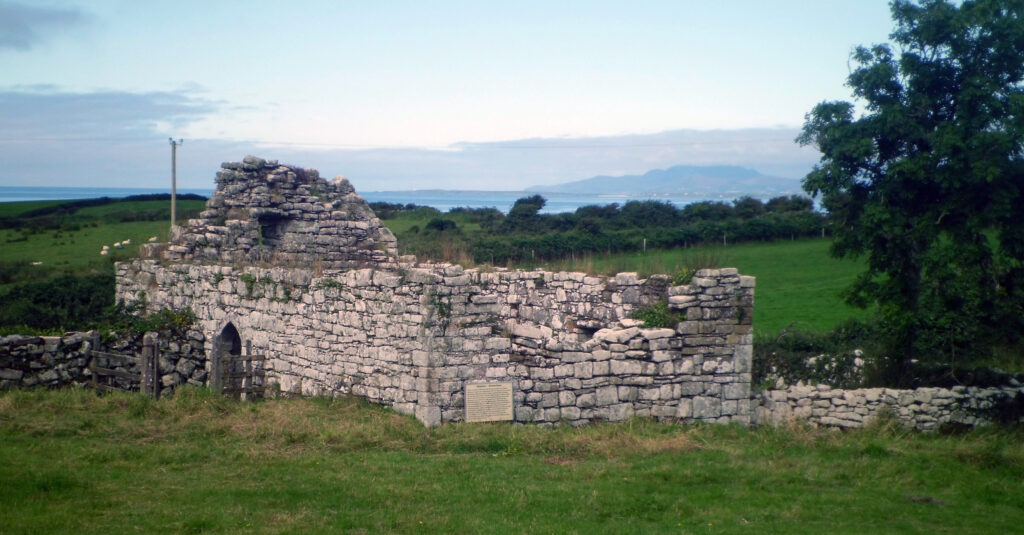 We are having our Heritage Week Events on Sunday 21st August at the Abbey Mill Tea rooms starting at 2pm.
Now you might wonder why not hold it at Old Kilbarron Church -well we thought that the conservation work at the church may have begun by then, so it would not fit into our Health & Safety plan to have people on site. However we hope to have a follow up event at the church once work is completed.
If all goes to plan, the work will begin on the east wall of the church, the week beginning the 22nd August.
Kilbarron is the anglicised form of the Gaelic name 'Cill Bharrfionn'meaning the church of St Barron. It gives its name to the townland where it is located, to the civil parish as well as the Catholic and Church of Ireland ecclesiastical parishes.and is named after  St Barrann who is believed to have been related to  St Columcille.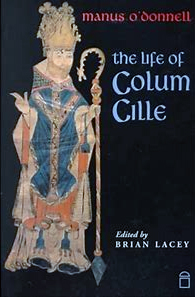 In the Beatha Colaim Cille, written by Manus Uí Domhnaill, the King of Tír Connaill in 1550 he writes,
"Columcille went then towards Assaroe. And he made a stay at the mouth of a little river called the Fuindsennach that issueth into the sea to the north thereof. And he spoke to a certain holy man that was in his fellowship, one Barrann mae Muiredhaigh son of Echaidh son of Conall Gulban, that was a kinsman to him by blood, and he inquired of him where his staff was.
Barrann made answer and said to him, "I cast it at the demons as they went into the sea when we were driving them from Senglenn,"" said he, "and I have not chanced upon it since that time.""
Manus Uí Domhnaill relies extensively on a much earlier biography of the life of Columcille written by St Adaman or Eunan,his successor at Iona and later the first Bishop of Raphoe in the 7th Century.