The next distinguished visitor who wrote about Kilbarron castle was the Reverend Henry Major who contributed an article on Kilbarron Parish for a publication called "A statistical account or Parochial survey of Ireland" by William Shaw Mason, a book with facts and observations from a selected number of parishes around Ireland.
The Reverend Henry Major was the Rector of Kilbarron Parish. His ancestors had come to the district in the early 18th Century. Henry Major was a lawyer who became an agent for the Conolly estate sometime before 1745.
In 1719 William (Speaker) Conolly, whose father was an innkeeper in Ballyshannon, bought the Ffolliott estate which comprised of most of the land in the parishes of Kilbarron and Inishmacsaint as well as part of the parish of Drumhome.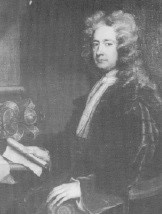 William Conolly was Speaker, the presiding officer, in the Irish House of Commons. Due to his modest background he never got a title even though he was one of the richest and most powerful men in Ireland in the 18th Century.
A native of Ballyshannon, Conolly's chief residence was at Castletown House in Co Kildare but they kept a summer residence at Cliff House overlooking the Cliff falls on the Erne between Ballyshannon and Belleek.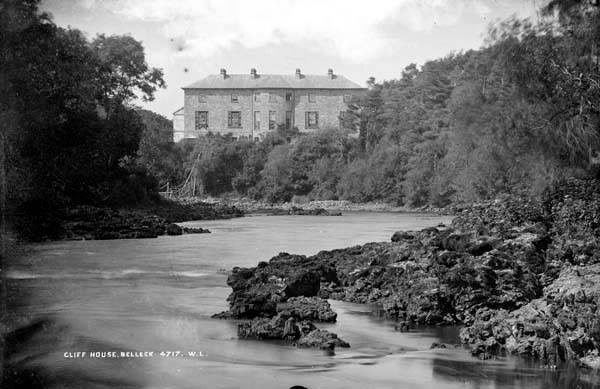 Henry Major also became one of the major landholders in the area by the 1770s leasing the townland of Camlin Erwin, which would later become known as Camlin Major, the other part of the townland known as Camlin Tredennick.
The Reverend Henry Major, possibly a grandson of the elder Henry Major, was born in 1770 and on his tombstone in the graveyard of St Anne's Church in Ballyshannon it further states that became "rector and vicar of the United Parishes of Killireran and Knockmoy in the diocese of Tuam and vicar of Kilbarron in the diocese of Raphoe."and that he died in 1819.
The essay gives a very general view of life and times in the parish of Kilbarron. He states that there is about 1,051 families in the parish, allowing for six persons per family giving a total 6,306 persons. He remarks that "the lower orders are generally lively and docile; quick in apprehending the trades to which they are apprenticed to and friendly and well disposed. They generally speak English but Irish not unfrequently. In stature they are of a size usual in most other parts of the Island".
The full essay by Reverend Henry Major can be read on Google Books.