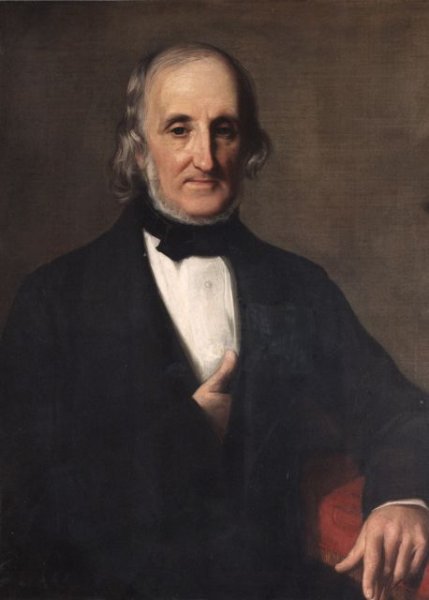 Of particular interest is the sketch of Kilbarron Castle in which he quotes Dr. George Petrie's description that "the singularity of its position situated on a lofty, precipitous, and nearly insulated cliff, exposed to the storms and billows of the Western Ocean, one would naturally conclude, that this now sadly dilapidated and time worn ruin must have owed its origin to some rude and daring chieftain of old, whose occupation was war and rapine and whose thoughts were as wild and turbulent as the waves that washed his sea-girt eagle dwelling; and such, in ignorance of its unpublished history, has been the conclusion formed by modern topographers, who tell us that it was supposed to have been the habitation of freebooters. But it was not so-(this remark about Kilbarron castle being the home of freebooters is found in Samuel Lewis's Topographical Dictionary of Ireland, published in 1837)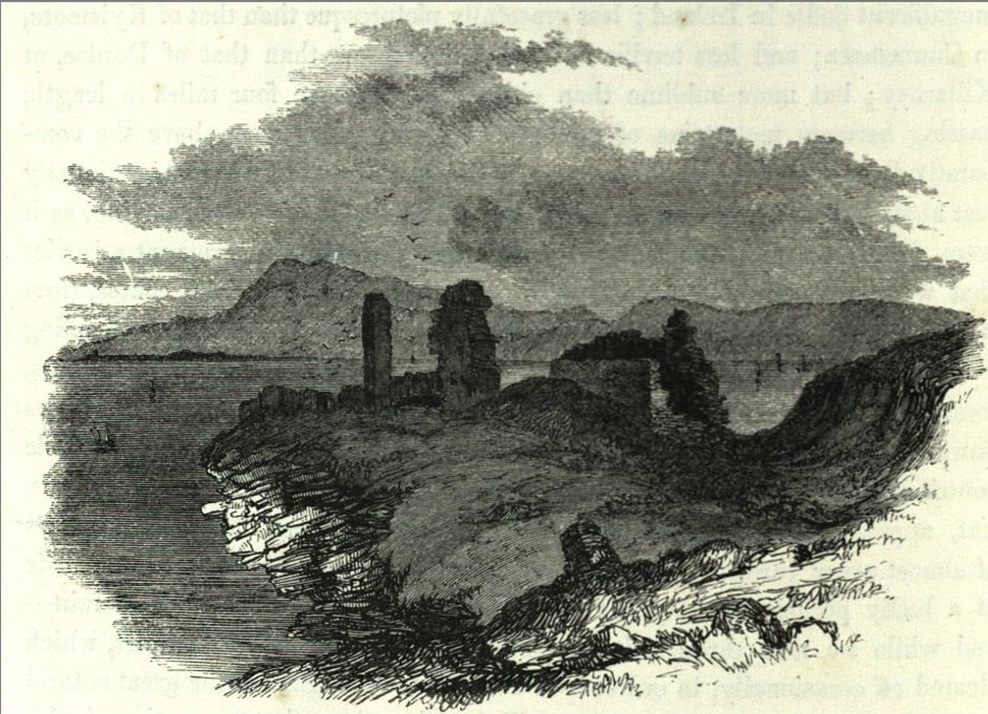 James continues with an account of its true origins as a place of learning and study he remarks that, "This castle was the residence of the Ollamhs, bards and antiquarians of the people of Tirconnell, the illustrious family of the O'Clerys.
He ends the sketch with a poem called "Kilbarron's last Bard to his Harp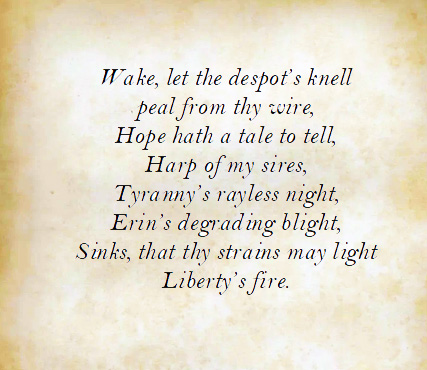 Who was James Stephens? James Stephens was born in Ballyshannon, Co Donegal a member of the well known merchant family and where his brother John Stephens continued the family business. James graduated from Maynooth College in 1826 with a degree in Rhetoric and in 1833 he became a curate in the parish of Killaghtee in west Donegal.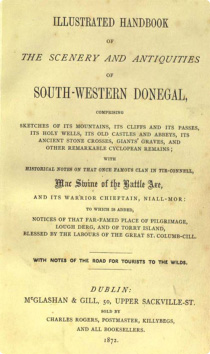 In 1843 he became parish priest of the combined parishes of Taughboyne All Saints & Raymoghy and part of Killea. Whilst in that part of the diocese, he was responsible for the building of St Blaithin's Church in the village of St Johnston in 1857 and for the building of a school in the nearby Newtowncunningham. In 1863 he was promoted to Vicar General of the Diocese of Raphoe and took up his responsibilities in Killybegs where he remained until his death in 1886.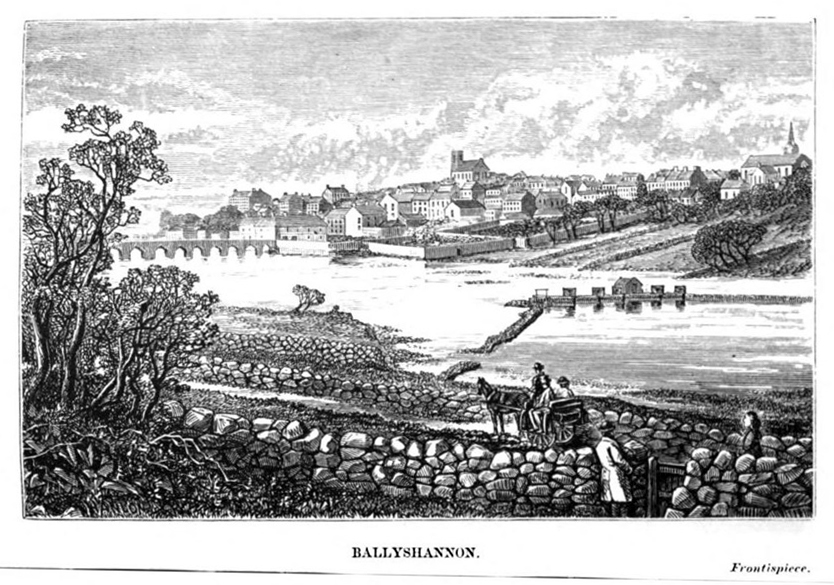 The book additionally gives notes on the history of the Clan MacSuibhne (MacSweeny) and can be read on Google Books.