On January 16th 1841 an extensive article on the history and background of Kilbarron Castle was published in the Irish Penny Journal along with a woodcut showing the ruins of the castle. This woodcut shows that the ruins of the castle were much more extensive at that time than they are today.
The Irish Penny Journal was a weekly magazine with stories of the people and history of places all around Ireland.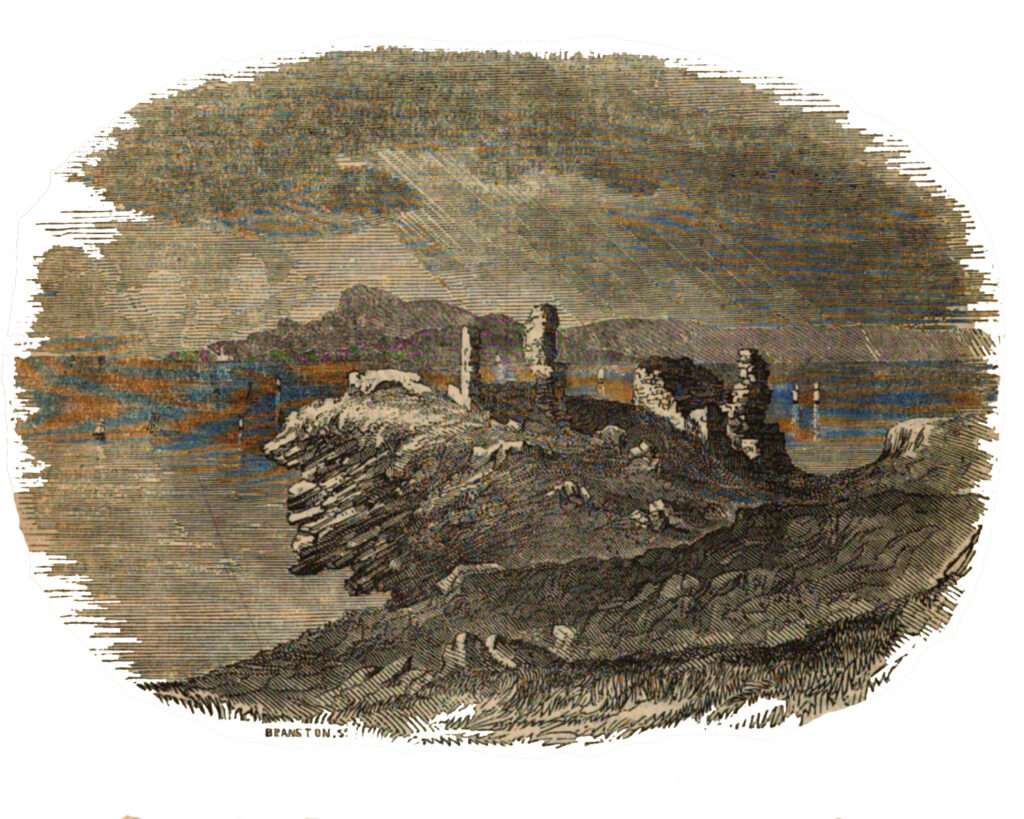 The Irish Penny Journal published 52 issues between 1840 and 1841. It was a weekly paper edited by the antiquarian George Petrie, containing original contributions by the William Carleton, James Clarence Mangan, John O'Donovan James Hardiman, Anne- Marie Hall and Edward Walsh. Many of the illustrations were by William Frederick Wakeman. A number of these had previously contributed to the earlier Dublin Penny Journal which existed between 1832 and 1837.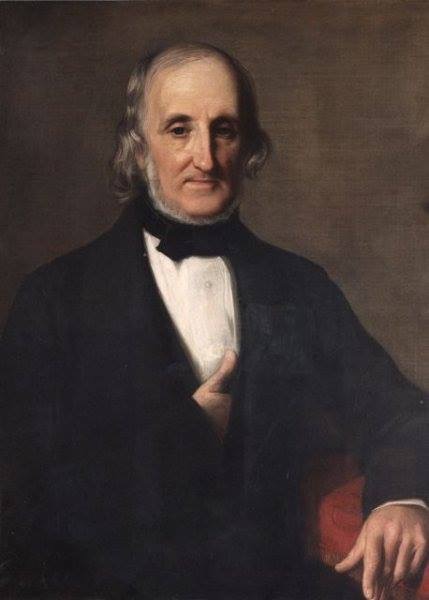 It was a magazine which hoped to reach a mass audience throughout Ireland costing one penny but its format of being non-denominational and apolitical perhaps was its downfall and it remained in existence for only over a year.
The contribution about the bardic O'Clery family and their lofty home overlooking Donegal Bay was written by "P" almost certainly George Petrie who had purchased the various manuscripts originally belonging to Cúcoigcríche (Cugory) Uí Cléirigh and handed down through the various generations of his descendants until loaned or sold to Edward O'Reilly by John O'Clery. These including the Uí Cléirigh Book of Genealogy a copy of the Leabhair Gabála, The book of Invasions and various other manuscripts. These George Petrie bought at the late Edward O'Reilly's auction in 1837 for the Royal Irish Academy.
To read the article see: #239 – The Irish penny journal. v. 1 (July 1840-June 1841). – Full View | HathiTrust Digital Library